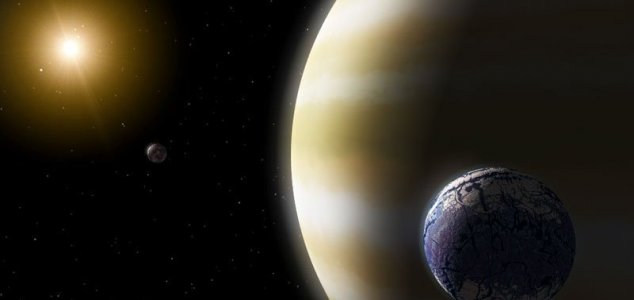 Could scientists have discovered a moon orbiting a distant planet ?

Image Credit: NASA/JPL
Scientists have identified what could be a natural satellite orbiting a planet in another solar system.
The discovery was made quite by accident by astronomers observing a rare galactic alignment using telescopes in New Zealand and Tasmania.
It will be difficult to determine for sure if the object is indeed a moon, but if it is then it could be the first to be discovered outside of our own solar system.
"We won't have a chance to observe the exomoon candidate again," said lead study author David Bennett. "But we can expect more unexpected finds like this."
The discovery was made possible thanks to a technique known as gravitational microlensing in which a star passing in front of a more distant star can magnify and focus the light of the one behind it.
Source: NASA.gov | Comments (41)
Tags: Exomoon, Extrasolar Planet