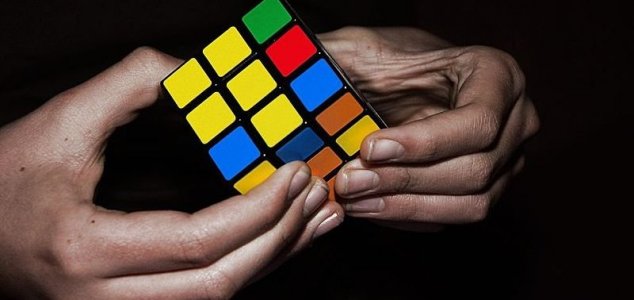 The robotic cube is so easy to solve that you don't even have to do anything.

Image Credit: CC BY-SA 2.0 theilr
A recently uploaded viral video showcases a robotic Rubik's Cube that can operate entirely autonomously.
The quintessentially 80s brain-teaser, which was invented by Hungarian Erno Rubik, has enjoyed something of a resurgence in recent years with fans of the multi-colored cube competing to achieve the fastest completion time. Some have even figured out how to solve it while blindfolded.
Now YouTube channel
Human Controller
has uploaded a video showcasing what some might consider to be the ultimate iteration of the iconic puzzle - one that can literally solve itself.
In the footage, a man can be seen scrambling up the sides before setting the cube down on a table where, after a few seconds, it starts to slowly match up the panels all on its own.
While the robotic cube doesn't appear to possess the ability to avoid falling off the edge of the table, it is still seemingly capable of solving itself within the space of only a minute or so.
Not much is known about the video or the device itself, however it is nothing if not impressive.
The footage, which can be viewed below, has already managed to rack up over 450,000 views.
Source: CBC.ca | Comments (9)
Tags: Rubik's Cube