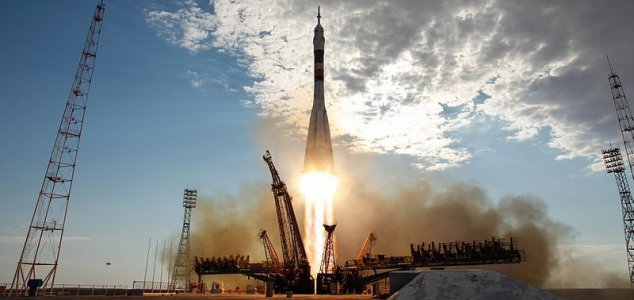 It remains unclear what caused the booster failure.

Image Credit: NASA/Carla Cioffi
NASA has stated that it is still committed to using Russian Soyuz rockets to launch astronauts to the ISS.
The dramatic rocket booster failure that saw Russian Cosmonaut Alexey Ovchinin and US astronaut Nick Hague make an emergency landing yesterday after an attempted launch to the International Space Station will not stop NASA from participating in future Soyuz missions, it has been revealed.
Speaking in Moscow today, NASA administrator Jim Bridenstine hinted that a December launch to the ISS is still expected to go ahead as planned and that the two astronauts are ready to fly again.
He emphasized the "wonderful relationship" between NASA and the Russian space agency Roscosmos and stated that he had full confidence in the reliability of the Soyuz rockets.
"It's amazing everyone came home safely," he said. "It could have not been good. But it was a very good day when the crews came home alive. The crew were calm when the worst was before them."
"It was a failed mission but a successful flight. Not every mission that fails, ends up so successful."
An investigation in to the exact cause of the booster failure is still ongoing.
Source: BBC News | Comments (57)
Tags: Soyuz, Rocket