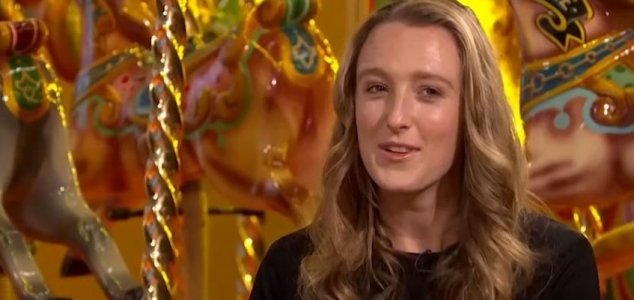 Amethyst has ditched men in favor of ghosts.

Image Credit: YouTube / ITV / This Morning
Spiritual guidance counsellor Amethyst Realm has taken her otherworldly relationship one step further.
The 30-year-old, who had previously spoken openly about meeting a ghost in Australia and entering in to a relationship with it, is now planning on getting married to her phantom suitor.
The spirit had allegedly proposed during a tour of the Wookey Hole caves in Somerset.
"Halfway through the tour, he told me he wanted to hang back from the group," she told
The Sun
.
"That's when it happened. There was no going down on one knee - he doesn't have knees. But for the first time, I heard him speak. It's hard to explain but, until that point, his words were inside my head. But, on that day, the words were outside. I could actually hear his voice and it was beautiful."
While the unorthodox couple have yet to plan the specifics of the wedding, Amethyst has indicated that she is looking to conceive a child with her new fiance.
Exactly how that will work however is anyone's guess.
A Halloween-themed interview with Amethyst on UK TV show
This Morning
can be viewed below.
Source: Lad Bible | Comments (47)
Tags: Amethyst Realm, Ghost