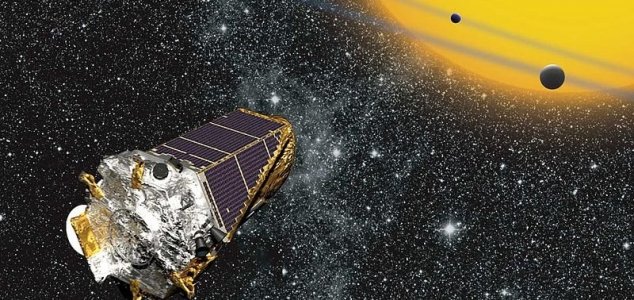 The Kepler mission was a tremendous success.

Image Credit: NASA Ames / W Stenzel
The ground-breaking space telescope that discovered more than 2,600 exoplanets has finally run out of fuel.
Named after astronomer Johannes Kepler, the spacecraft launched back in March 2009 with the goal of discovering potentially habitable Earth-sized worlds around distant stars.
Over the course of its nine years in operation it passed everyone's expectations - discovering literally thousands of planets and revolutionising our understanding of extrasolar worlds.
In total it observed 530,506 stars and detected 2,662 planets.
The spacecraft had been operational until relatively recently but started to deteriorate rapidly at the beginning of this month as the effects of its depleting fuel supply became ever more apparent.
Kepler was officially retired yesterday, just a few months before its 10th anniversary.
"As NASA's first planet-hunting mission, Kepler has wildly exceeded all our expectations and paved the way for our exploration and search for life in the solar system and beyond," said Thomas Zurbuchen, associate administrator of NASA's Science Mission Directorate.
"Not only did it show us how many planets could be out there, it sparked an entirely new and robust field of research that has taken the science community by storm."
"Its discoveries have shed a new light on our place in the universe, and illuminated the tantalizing mysteries and possibilities among the stars."
Source: NASA.gov | Comments (16)
Similar stories based on this topic:
Tags: Kepler, NASA