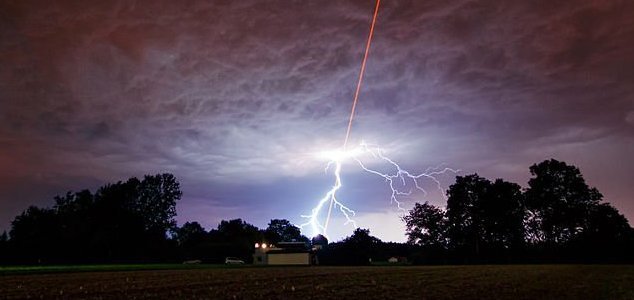 Could we talk to ET using a laser ?

Image Credit: CC BY-SA 3.0 ESO/M. Kornmesser
A new MIT study has proposed a way to not only attract alien astronomers, but also to communicate with them.
In what has been described as a 'feasibility study', author James Clark of MIT's Department of Aeronautics and Astronautics has proposed focusing a high-powered laser of up to 2 megawatts through a 45-meter telescope to produce a beam visible from across the stars.
"This would be a challenging project but not an impossible one," said Clark. "The kinds of lasers and telescopes that are being built today can produce a detectable signal, so that an astronomer could take one look at our star and immediately see something unusual about its spectrum."
"I don't know if intelligent creatures around the sun would be their first guess, but it would certainly attract further attention."
If the beacon did happen to be spotted by an alien astronomer, it may even be possible to communicate using light pulses to spell out simple messages.
"If we were to successfully close a handshake and start to communicate, we could flash a message, at a data rate of a few hundred bits per second, which would get there in just a few years," said Clark.
There is also a chance that we may be able to detect the extraterrestrial equivalent of such a beacon, however the likelihood of this, Clark argues, is very low.
"It is vanishingly unlikely that a telescope survey would actually observe an extraterrestrial laser, unless we restrict our survey to the very nearest stars," he said.
Source: Phys.org | Comments (80)
Similar stories based on this topic:
Tags: Laser, Extraterrestrial