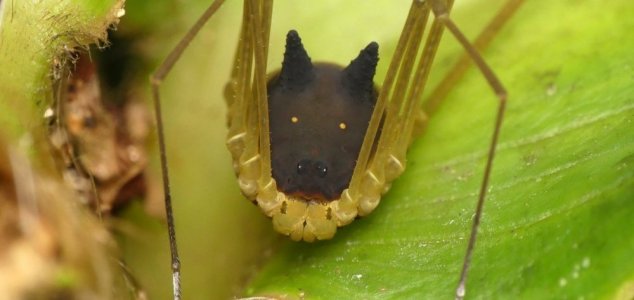 The species has a very unique appearance.

Image Credit: Andreas Kay CC BY-NC-SA 2.0 / Flickr
Found in the Amazon rainforest, this incredible arachnid looks like a strange cross between a dog and a spider.
Known as the bunny harvestman, the peculiar-looking spider was photographed and filmed by natural scientist Andreas Kay during a recent trip to the depths of the Amazon rainforest in Ecuador.
At first glance, it's easy to dismiss the arachnid - which features a dog-like snout and ears - as a hoax, however it turns out that this is in fact a genuine species and yes - it does actually look like that.
According to Kay, its strange appearance may help it to appear larger and thus ward off predators.
The species was originally discovered by German arachnid specialist Carl Friedrich Roewer in 1959.
Given its remote location however, little is actually known about it.
Source: Business Insider | Comments (15)
Similar stories based on this topic:
Tags: Spider, Dog