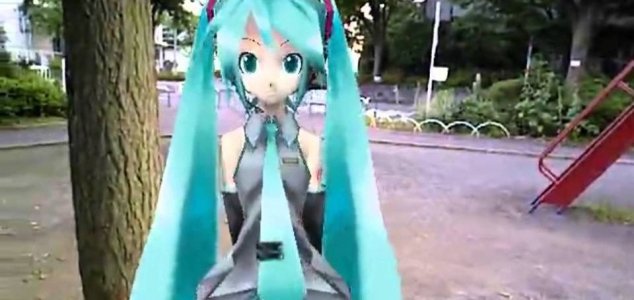 Kondo's new wife wakes him up and sends him off to work each morning.

Image Credit: YouTube / alsione svx
Akihiko Kondo became so infatuated with Japanese character Hatsune Miku that he decided to marry her.
The 35-year-old, who works as a school administrator, first 'met' his new wife back in March when he purchased a $2,800 computer device which displays a 3D hologram of her.
Characterized by her bright aquamarine pigtails and distinctive synthesized voice, Miku is a big deal in Japan and features prominently in anime and manga as well as in computer audio software.
"I never cheated on her; I've always been in love with Miku-san," said Kondo. "I am in love with the whole concept of Hatsune Miku, but I got married to the Miku of my house."
The lavish wedding ceremony, which cost $25,000, was attended by around 40 guests, however not a single member of Kondo's own family turned up to celebrate the occasion.
"Miku-san is the woman I love a lot and also the one who saved me," he said.
"It won't necessarily make you happy to be bound to the 'template' of happiness, in which a man and woman marry and bear children."
"I believe we must consider all kinds of love and all kinds of happiness.
Source: Straits Times | Comments (1)
Tags: Hatsune Miku, Japan