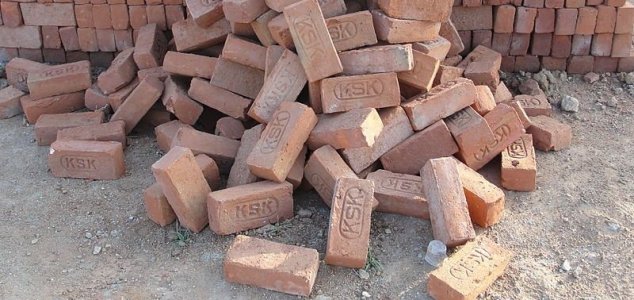 The structure will likely take years to complete.

Image Credit: CC BY-SA 3.0 Thamizhpparithi Maari
Two members of a British music group are planning to build a pyramid out of bricks containing human ashes.
The peculiar endeavour is the brainchild of KLF's Bill Drummond and Jimmy Cauty - two electronic pop veterans who had several hits in the UK back in the 80s and 90s.
The so-called 'People's Pyramid' will be built in the Toxteth area of Liverpool with the first 240 bricks being put in place on November 23rd as part of an event dubbed 'Toxteth Day of the Dead'.
Each brick will contain some of the ashes of a person who has died and each year on the same day, more bricks with the ashes of those who have died that year will be added to the pile.
The bottom of the structure will be a flat piece of quarried sandstone measuring 3ft x 3ft x 4in.
In an even stranger twist, those wishing to attend the first event will be required to present a supermarket shopping trolley as payment for entry.
Drummond and Cauty are certainly no strangers to controversy having previously burned one million pounds in cash on a remote Scottish island back in 1994.
The pyramid, once completed, will reportedly contain a whopping 34,592 ash-filled bricks.
Whether it will ever get anywhere near that many however remains to be seen.
Source: Liverpool Echo | Comments (6)
Tags: KLF, Ashes