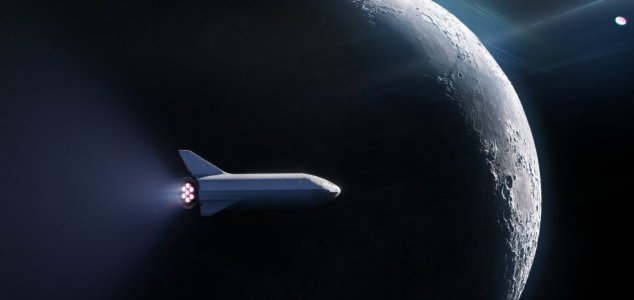 The Big Falcon Rocket now has a new name.

Image Credit: SpaceX / Elon Musk
SpaceX' upcoming BFR or 'Big Falcon Rocket' has been renamed to reflect its lofty interplanetary ambitions.
Designed to be a fully reusable launch vehicle and spacecraft system capable of carrying astronauts all the way to the Red Planet, the BFR, which has been in development for years, will be able to lift 100,000kg in to Earth's orbit and could see its first test flight as early as 2020.
The vehicle has undergone several name changes since it was first announced, having previously transitioned from Mars Colonial Transporter (MCT) to Interplanetary Transport System (ITS).
Now in a new Tweet, SpaceX CEO Elon Musk has revealed its latest name -
Starship
.
The rocket component has also been renamed
Super Heavy
, presumably to keep it consistent with the company's existing lineup of rockets with the most recent being the Falcon Heavy.
Musk has described the $5bn project as "very exciting" and "delightfully counter-intuitive."
Given the delays however, it is unlikely that Starship will be ready to go for quite some time.
Source: BBC News | Comments (11)
Tags: BFR, Starship