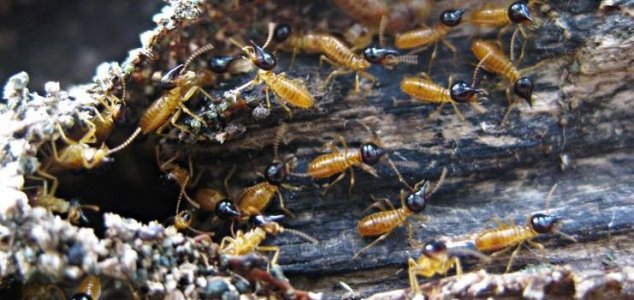 The scale of the structure dwarfs any man-made construction.

Image Credit: CC BY-SA 2.0 Filipe Fortes
For thousands of years, termites have been constructing a vast network of mounds in northeastern Brazil.
The monumental structure, which dates back at least 4,000 years, consists of tens of millions of separate mounds covering 88,000 square miles - a region roughly the size of Great Britain.
Each mound measures up to 30ft across at the base and stands up to 13ft in height.
Due to the distance between the mounds, it wasn't until researchers looked at satellite images of the region that they were able to fully appreciate the scale of this remarkable natural wonder.
Intriguingly, the mounds themselves, far from being deliberate constructions, are simply the waste soil that the termites have discarded while digging out a vast tunnel system beneath the ground.
"Imagine it being a city," said study lead author Stephen Martin. "We've never built a city that big."
"The scale is beyond belief. People don't believe the scale, it's so big... it's truly mind-bending."
Source: Weather.com | Comments (2)
Tags: Termites, Brazil