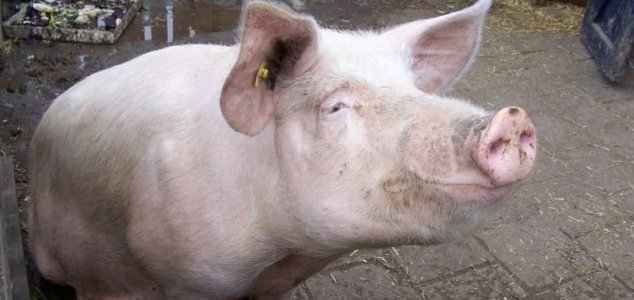 If you needed a heart transplant, would you accept one from a pig ?

Image Credit: PD - Steven Lek
Scientists have succeeded in transplanting pig hearts in to baboons in a groundbreaking new experiment.
With thousands of people on the organ transplant list dying each year due to a lack of donors, scientists have long striven to find a way to produce replacement human organs on demand.
Now a new trial carried out at the University of Munich in Germany has demonstrated the potential for the organs of farm animals - and in particular pigs - to be used as effective alternatives.
For the trial, scientists succeeded in transplanting pig hearts in to four baboons. The animals lead relatively normal, healthy lives for up to six months before needing to be put down.
Scientists have long considered the possibility of using pigs as donors for human transplant because pig organs are remarkably similar to our own. While genetic tinkering and a significant amount of immunosuppressants would be needed to make it work - in theory it should be possible.
The recent success with the baboons has further cemented the idea as a viable concept.
"[This] is an extraordinary achievement," said surgeon Muhammad Mohiuddin of the Cardiac Xenotransplantation Program at the University of Maryland.
"You cannot stress this more. The next step from here is clinical transplantation [in people]."
Source: Scientific American | Comments (9)
Similar stories based on this topic:
Tags: Heart, Transplant, Pigs