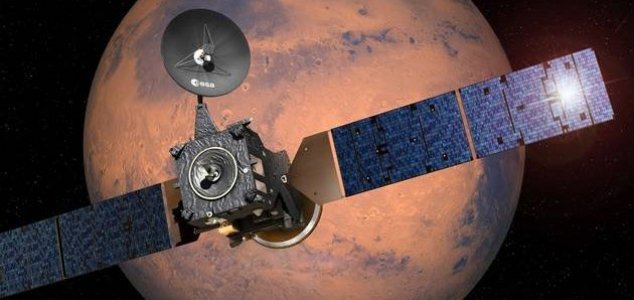 Where has all the methane on Mars gone ?

Image Credit: ESA
Despite the detection of methane in 2003 and 2014, the latest findings have revealed no evidence of it at all.
ESA's ExoMars Trace Gas Orbiter (TGO), which arrived at the Red Planet earlier this year, has been busy analyzing the Martian atmosphere for signs of methane - a gas that is associated with life here on Earth and that could also indicate the presence of organisms on Mars as well.
Given that both ESA's Mars Express orbiter and NASA's Curiosity rover had previously detected traces of methane, it seemed inevitable that the Trace Gas Orbiter would find it as well.
Oddly however, scientists have now revealed that the probe has found absolutely no evidence of methane in the atmosphere of Mars whatsoever - not even at the minute level of 50 parts per trillion.
Not all is necessarily lost however, as it could simply be that the methane on Mars is seeping out from below the surface on a periodic basis, which may also explain why Curiosity didn't detect a methane spike until several months in to its mission.
It may just be a matter of time before the Trace Gas Orbiter detects it as well.
Perhaps then it will finally be possible to determine exactly where it is coming from.
Source: Phys.org | Comments (11)
Tags: Mars, Methane