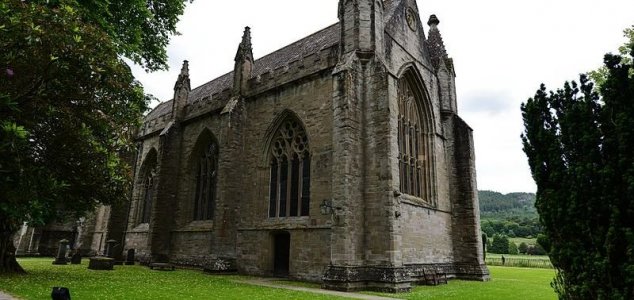 The carvings had remained hidden for centuries.

Image Credit: CC BY-SA 4.0 Hartlepoolmarina2014
Conservationists have uncovered stone carvings dating back 600 years on the tomb of a medieval bishop.
Located in Dunkeld Cathedral in Perthshire, Scotland, the carvings feature depictions of saint-like figures on the tomb of 15th century Scottish cleric Bishop Cardeny.
The discovery was made by a team from Historic Environment Scotland (HES).
"The discovery of these rare, hidden carvings behind the 15th century tomb of Bishop Cardeny is very exciting and will enrich our understanding of the history of Dunkeld Cathedral and late medieval stone carving," said stone conservator Colin Muir.
"This discovery also gives fresh incentive for further research and exploration of the site, as we still don't know when exactly the tomb was moved, or why."
"This discovery also hints that there may still be other obscured areas of detail preserved within the walls behind the tomb."
Source: Independent | Comments (0)
Tags: Cathedral, Scotland