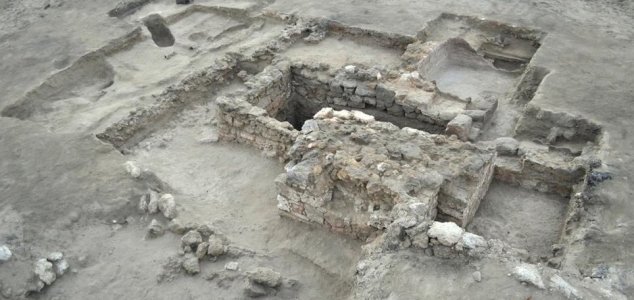 The fortifications were found by a Polish-American archaeological team.

Image Credit: S.E. Sidebotham
Archaeologists have uncovered the remains of a fortress that once protected the ancient port of Berenike.
The impressive structure, which was built at a time when Egypt was ruled by the Ptolemies, was discovered on the coast of the Red Sea and is believed to be part of a chain of ports constructed in the region to support the transport of war elephants for use in the Ptolemy army.
"A double line of walls protected the western part of the fortress, while a single line sufficed farther to the east and north," wrote study authors Marek Wozniak and Joanna Radkowska. "Square towers were built at the corners and in strategic places where sections of the walls connected."
The double walls seemed to suggest that the ancient builders of the fortress had been particularly concerned about an attack from the western side.
The most fortified part overall was a 525ft-long section consisting of "three large courtyards and several associated structures, forming an enclosed fortified complex of workshops and stores."
Within the gatehouse, special drains and pools would have helped to provide drinking water.
Intriguingly, it seemed that some of the fortifications had ultimately proven unnecessary as they appeared to have been deliberately dismantled not long after being built.
The Ptolemies were known to build heavy fortifications near to the frontiers of their kingdom because they were never quite certain how the local people would react to them being there.
In this case, it seems that the port was deemed safe enough for the fortifications to be scaled back.
Source: Live Science | Comments (1)
Tags: Fortress, Egypt, Berenike