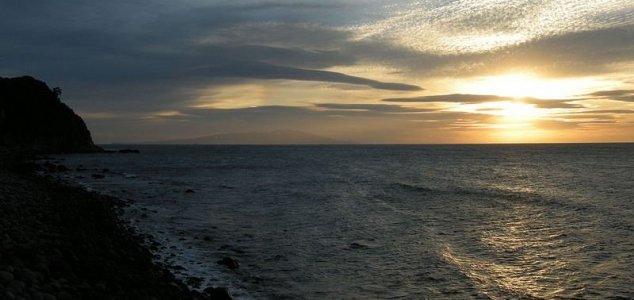 The Pacific depths have actually been getting colder.

Image Credit: CC BY-SA 2.0 contri
Despite global warming, the bottom of the Pacific Ocean is still cooling thanks to a centuries-old cold spell.
In a new study, researchers from Harvard University and the Woods Hole Oceanographic Institution have revealed that the temperature changes found in the depths of the Pacific appear to be lagging behind those found nearer to the surface by several hundred years.
In other words - it takes a surprisingly long time for the surface water to circulate to the lowest depths.
Because of this, the effects of a cold period known as the Little Ice Age, which began around 700 years ago, have only now managed to filter their way to the bottom.
"These waters are so old and haven't been near the surface in so long, they still 'remember' what was going on hundreds of years ago when Europe experienced some of its coldest winters in history," said study lead author and physical oceanographer Jake Gebbie.
It is believed that during the 20th century, the depths of the Pacific cooled by somewhere between 0.02 and 0.08 degrees Celsius despite the effects of climate change.
The cooling effect of the Little Ice Age however won't be enough to offset modern global warming.
Source: Tech Times | Comments (4)
Tags: Pacific, Little Ice Age