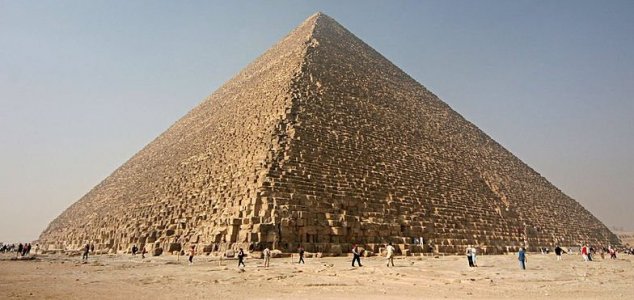 Is remains unclear if the exhibit will go ahead as planned.

Image Credit: CC BY-SA 3.0 Nina Aldin Thune
Egypt has condemned plans to display a stone from the Great Pyramid of Giza at a museum in Edinburgh.
The stone, which was reportedly removed from Egypt in 1872, is set to go on display at the National Museum of Scotland next month as part of a new gallery entitled
Ancient Egypt Rediscovered
.
Authorities in Cairo however have expressed doubts over the museum's right to display the stone and have requested relevant certification documents that prove Scotland's entitlement to it.
"If we find that anything left Egypt illegally, we work to repatriate it back to Egypt, as is our right," said Shaaban Abdel Gawad, head of Egypt's repatriation department at the ministry of antiquities. "We're still waiting for them to send the documentation to us. After we get this, we can discuss next steps."
"We can't say if anything is illegal or legal until we see the documentation they have. Every documentation process is different, and every case is different."
The museum, meanwhile, remains adamant that it is well within its rights to display the stone.
"After reviewing all the documentary evidence we hold, we are confident that we have legal title to the stone and the appropriate permissions and documentation were obtained in line with common practice at the time," a museum spokesman stated.
The stone itself is one of the few remaining white limestone casing stones from the Great Pyramid of Giza and will be the only one displayed anywhere in the world outside of Egypt.
It was discovered in a rubble heap by British engineer Waynman Dixon in 1872.
Source: The Guardian | Comments (8)
Similar stories based on this topic:
Tags: Pyramid, Egypt