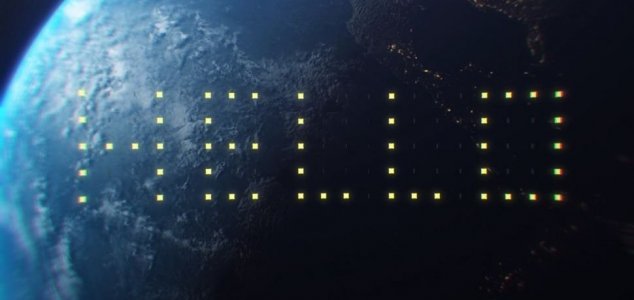 The firm aims to place advertising messages in orbit.

Image Credit: StartRocket
A firm in Russia is working to create the world's first space billboard using a constellation of small satellites.
These days you can't go anywhere without seeing at least some form of advertising and now Russian startup firm StartRocket is looking to take things one step further by using a system of satellites to create glowing advertisements in space that can be seen from the ground at night.
There's no denying that the sky is a veritable blank canvass of advertising potential - imagine looking out of your window and seeing the word "McDonald's" floating hundreds of miles above you.
As things stand, StartRocket is aiming to have its equipment ready to go by 2020 and will be offering contracts to corporate customers shortly afterwards.
"We are ruled by brands and events," said project leader Vlad Sitnikov. "The economy is the blood system of society - entertainment and advertising are at its heart."
"We will live in space, and humankind will start delivering its culture to space."
Not everyone is quite so enthusiastic about the idea however with critics arguing that the satellites will not only add to the growing amount of space junk in orbit but will also interfere with astronomical observations by polluting the night sky with unnecessary light sources.
"If you ask about advertising and entertainment in general - haters gonna hate," said team member Alexey Skorupsky. "We are developing a new medium."
"At the advent of television, no one loved ads at all."
Source: Digital Trends | Comments (11)
Tags: Space Billboard, StartRocket