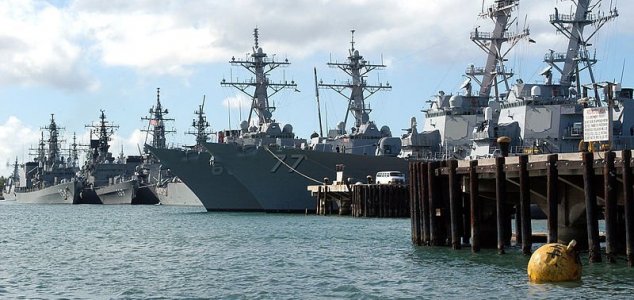 The US is working on its own secretive railgun program.

Image Credit: Bradley J. Sapp / US Navy
The Chinese military reportedly resumed testing of the world's most powerful naval gun earlier this month.
First seen back in 2011, the warship-mounted electromagnetic railgun - a weapon with the potential to revolutionize naval combat - has been in development in China for the last two decades.
Unlike conventional weapons which use gunpowder to propel projectiles, a railgun uses electromagnetic energy, thus reducing the need for ships to carry volatile munitions.
Reports indicate that China's prototype railgun is already capable of striking a target up to 124 miles away with a round propelled at 1.6 miles per second.
Railguns are also cheaper to run, with each round costing between $25,000 to $50,000 - a mere pittance compared to the US Navy's Tomahawk cruise missiles which cost $1.4 million each.
While the US has also been working on its own top secret railgun program for years, it seems as though it may be China that gets there first with an estimated deployment date of 2025.
One way or the other however, it appears as though railguns may be here to stay.
Source: CNBC | Comments (27)
Tags: Railgun, China