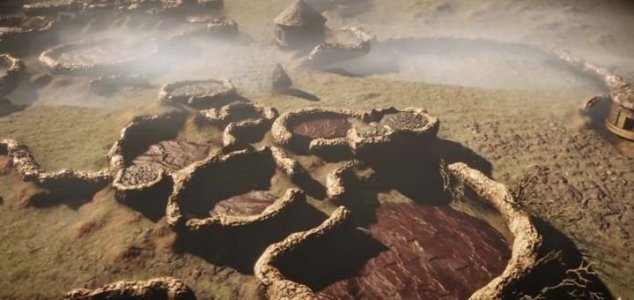 The city would have covered an area of eight square miles.

Image Credit: CC BY-SA 4.0 Kgosi Kai
Researchers have uncovered the site of a 15th-century city which was once home to over 10,000 people.
Known as Kweneng, the city, which was previously believed to be much smaller, had been hidden beneath thick vegetation for centuries, making it difficult to determine its true size.
It wasn't until scientists used LIDAR ( Light Detection and Ranging) to scan the area that they were finally able to determine just how large the city actually was.
Covering eight square miles, it is now thought to have once housed over 10,000 people.
"What this means is filling in a huge historical gap, especially for southern Africa, because we know pre-colonial history of southern Africa has no written record," said archaeologist Fern Imbali Sixwanha.
"So now we're starting to fill in the gaps using this LIDAR technology."
In its prime, Kweneng would have been a buzzing metropolis with a particularly large cattle market, as evidenced by the discovery of huge enclosures that could have housed up to 1,000 cattle each.
Sadly though, for reasons that remain uncertain, the city was eventually abandoned.
"One of the most enlightening things is, as I've been able to understand what we were doing in our past you know, it gives us more broader idea of the people of southern Africa who they were and the types of activities that they did because you can now rediscover that activity line and just general interaction within the society," said Sixwanha.
Source: Yahoo! News | Comments (15)
Similar stories based on this topic:
Tags: Lost City, Africa