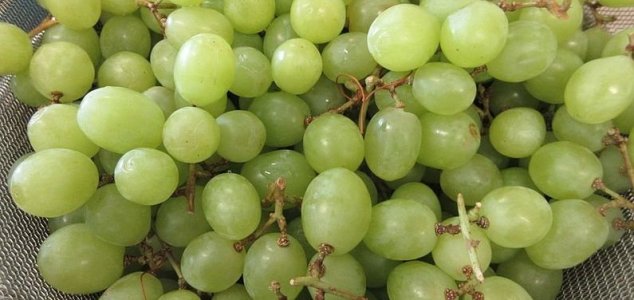 Don't try microwaving grapes at home...

Image Credit: CC BY-SA 4.0 Doriaviadicmeih
Scientists have been investigating a viral video that shows a halved grape erupting in to flames when microwaved.
It may not seem like the most volatile object in the world, yet the humble grape is capable of producing quite the light show if it is cut in to two halves connected by a sliver of skin and then microwaved.
The phenomenon first gained prominence eight years ago, however it is only now that someone has actually gone to the trouble of finding a definitive scientific explanation.
To find the solution, the researchers had to modify (and subsequently ruin) several microwaves.
"Many microwaves were in fact harmed during the experiments," said study co-author Hamza Khattak of Trent University. "At one point, we had a microwave graveyard in the lab before disposing of the many early iterations in electronic waste."
The answer, it turns out, is that the microwave causes hot spots to form where the grape halves are closest to one another. After a while these hot spot become supercharged and produce plasma.
The two halves don't necessarily need to be touching for it to work - just very close together.
Suffice to say however - we don't recommend you try this at home.
Source: Sky News | Comments (6)
Tags: Grapes, Microwave