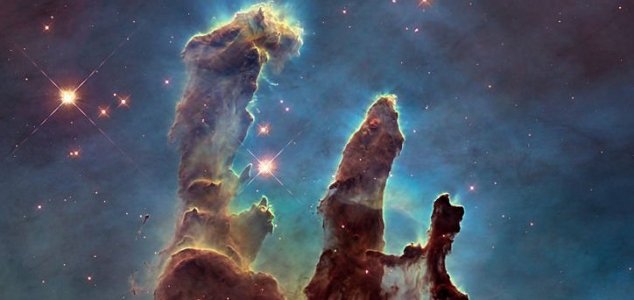 Is there anyone out there ?

Image Credit: NASA/ESA
The Center for Life Detection Science will work towards the goal of detecting extraterrestrial life on other worlds.
The question of whether we are alone in the universe remains one of the biggest philosophical conundrums of our time. While it seems almost inconceivable that our civilization is alone in the cosmos, the fact still remains that we have yet to see any evidence to the contrary.
Now in a renewed effort to support the search for extraterrestrial life beyond our own planet, NASA has established the Center for Life Detection Science (CLDS) which brings together experts from a wide variety of fields to help overcome the challenges of discovering life on other worlds.
The move follows a recent report from the National Academies of Sciences, Engineering and Medicine which called on NASA to ramp up its efforts to develop new technologies capable of identifying extraterrestrial life forms on other planets.
"We now have the scientific and engineering expertise to address this profound question with the clarity of scientific evidence - and we have a great community of scientists ready for that grand challenge," said CLDS principle investigator Tori Hoehler.
The group will call upon the expertise of astrophysicists, astronomers, biologists and more while deciding how best to deploy resources towards future missions dedicated to finding alien life.
"The search for life beyond Earth cannot be a one-size-fits-all approach," said Hoehler.
"To give ourselves the best shot at success, we need to develop tools and strategies that are tailored to detecting life in the unique conditions of other worlds, which are very different not only from Earth but also from each other."
Source: Spaceref.com | Comments (5)
Similar stories based on this topic:
Tags: Alien, Extraterrestrial