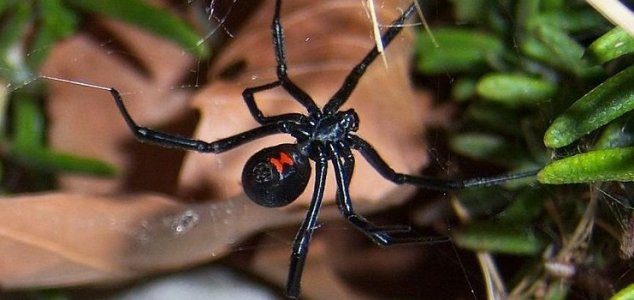 Black widows possess a potentially deadly bite.

Image Credit: CC BY-SA 2.0 Konrad Summers
A shopper who had bought a bunch of grapes returned home to find more than she had bargained for.
Yvonne Whalen had bought the grapes from a Giant Food Stores in Pennsylvania and had been washing them at home when she spotted something unexpected moving inside the bunch. The unwelcome visitor turned out to be a black widow spider, an arachnid capable of delivering a very nasty bite.
"I quickly dropped the colander and screamed," she said. "My first thought was to use a hose and force it down the drain into the garbage disposal."
Yvonne later found a second black widow in the same bunch of grapes however it appeared to already be dead. An analysis of the spiders later confirmed that they were indeed black widows.
Cases of spiders and other insects hitching a ride in fruit shipments have been on the rise in recent years. Earlier in the month a shopper who bought grapes from an Aldi store in Wisconsin also came across a dead black widow that had managed to hide inside the bunch.
Source: Metro | Comments (17)
Tags: Spider