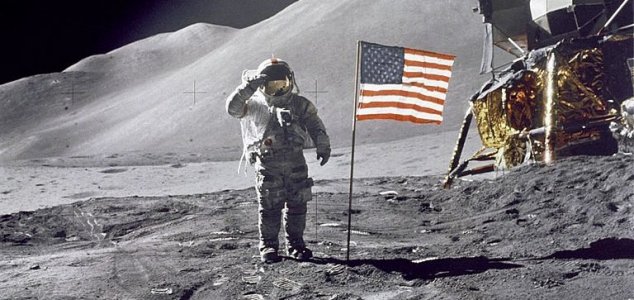 America is going back to the moon.

Image Credit: NASA / James B. Irwin
Vice President Mike Pence has announced that US astronauts will walk on the lunar surface within 5 years.
The ambitious new deadline brings forward plans to return humans to the moon by a full four years, leading to questions over whether or not it can actually be done within such a short time frame.
Pence announced the news at the fifth meeting of the National Space Council in Huntsville, Alabama earlier today where he called on NASA to "reignite the spark of urgency" for space exploration.
"Since the end of Apollo 11, we've forged incredible breakthroughs in our technology that have allowed us to go further, more safely in space than ever before," he said.
"We have the technology to go the moon and renew American leadership in human space exploration."
"Just as the United States was the first nation to reach the moon in the 20th century, so too will we be the first nation to return astronauts to the moon in the 21st century."
Pence's full speech can be viewed below.
Source: Engadget | Comments (15)
Similar stories based on this topic:
Tags: Moon