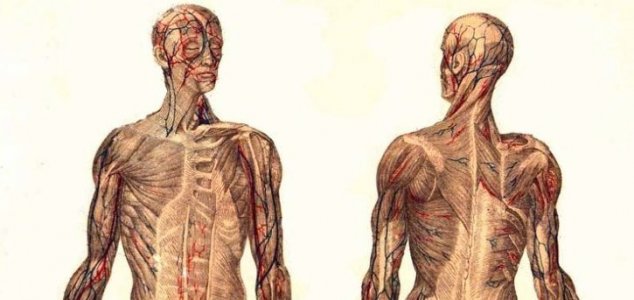 Most people with reverse organs don't live long.

Image Credit: Public Domain
Scientists have discovered what is thought to be the oldest known person with this rare congenital condition.
Known as situs inversus with levocardia, the condition causes the liver and other abdominal organs to grow on the left side of the body instead of the right, although the heart remains in the same place.
The woman, who left her body to science, was only found to have the condition after she was examined by medical students at the Oregon Health and Science University in Portland.
It is very likely that she went through her entire life never knowing that anything was amiss.
"When we looked at the organs of her abdominal cavity - which has the organs of the digestive tract - they were transposed entirely right to left," said assistant professor of anatomy Cameron Walker.
"I'd never seen this before and the students were every bit as fascinated."
What makes the case particularly interesting is the fact that the woman lived to the age of 99 despite the general prognosis for those born with the condition being typically quite poor.
The condition affects 1 in 22,000 births with only 1 in 50 million of those reaching adulthood.
The odds of her living to such a grand old age are staggering to say the least.
Source: USA Today | Comments (4)
Similar stories based on this topic:
Tags: Body