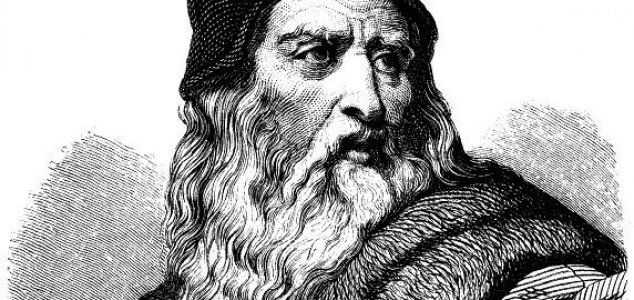 Leonardo da Vinci was a genius of his time.

Image Credit: Svenska Familj-Journalen
A new study of da Vinci's work has lead experts to conclude that he could write and draw with both hands.
Widely celebrated for his scientific and artistic achievements, Leonardo da Vinci's genius was so vast that even today we are still learning new things about his remarkable skills and accomplishments.
Most recently, a team of researchers at the Uffizi Gallery in Florence who had been studying da Vinci's paintings and written works have determined beyond any reasonable doubt that the Renaissance genius was in fact ambidextrous - meaning that he was both left and right-handed.
The findings were based on a detailed examination of a particular painting known as
Landscape (8P)
which exhibits da Vinci's unusual 'mirror writing' on the front and his regular writing on the back.
It is now believed that each of these was written using a different hand.
"A comparison between the two inscriptions provides us with the confirmation of Leonardo's ambidexterity," the gallery wrote in a statement.
"A combined study of the materials used, of the typical features of his writing and a comparison between different documents has shown that the artist presumably used his left hand to write the front inscription in 'mirror writing', while he used his right one to write the back inscription ordinarily."
"Both forms of writing, while displaying a certain number of differences due to the use of different hands, share numerous key features that unquestionably display Leonardo's unique style."
Source: Independent | Comments (3)
Similar stories based on this topic:
Tags: Leonardo da Vinci