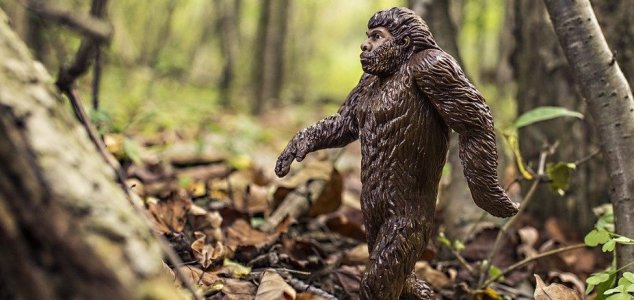 Can you make a sound like Bigfoot ?

Image Credit: PD / RyanMcGuire
One of the world's strangest sports sees participants compete to make the most convincing Bigfoot call.
ESPN is well known for its global sports coverage, however this particular event - which took place in Whitehall, New York recently - has got to be a contender for most bizarre of them all.
The town itself is certainly no stranger to reports of Sasquatch with several police officers having seen or heard something unusual in the area over the last few decades.
Retired officer Brian Gosselin had a particularly memorable encounter with the creature one night in 1976 when he cast his spotlight on a large, hulking beast which stood around 8ft tall, had long limbs similar to those of an orangutan and a set of piercing red eyes.
After a few seconds the creature let out an immense roar of intense volume before stomping off in to the undergrowth, emitting additional loud roars as it went.
Fast-forward 40 years and now Whitehall's annual Sasquatch calling competition is giving Bigfoot fans the opportunity to emulate the sound Gosselin heard that night for the chance to win a cash prize.
As the video below shows, however, making such a sound is not quite as easy as it seems.
Source: ESPN.com | Comments (42)
Similar stories based on this topic:
Tags: Bigfoot