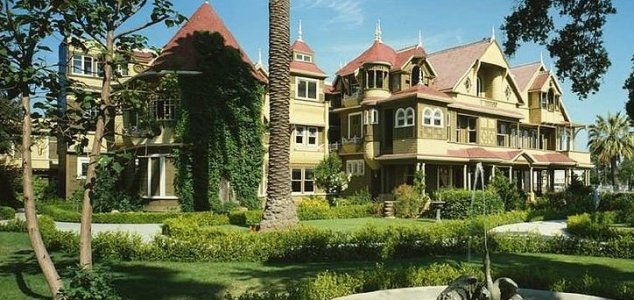 The mansion's grounds certainly offer plenty of hiding places.

Image Credit: Public Domain
One of America's most mysterious buildings has played host to the 'world's most bizarre Easter egg hunt.'
The event, which was held on Saturday, saw families descend on the iconic manor so that their children could hunt for the seasonal treats throughout its expansive six-acre grounds.
The attraction proved so popular that the entire stock of 5,000 eggs disappeared in no time.
"It was much more popular than we expected," said marketing director Natalie Alvanez. "These grounds have probably not seen this many visitors in a really long time."
One of San Jose's most popular tourist attractions, the enigmatic mansion has 161 rooms, 40 staircases ( some of which leading to nowhere ), 10,000 windows and 2,000 doors.
Constructed in 1884 and owned by Sarah Winchester - the widow of gun magnate William Wirt Winchester - the building is said to be haunted by the ghosts of those killed by Winchester rifles.
Its interior is as lavish as it is bizarre, with a peculiar room layout, doors leading to solid walls, windows on the walls of inside rooms, a large bell which is rung every Friday 13th and multiple 'decoy' rooms that Winchester used in an effort to fool the spirits she believed resided there.
Its story was the subject of the 2018 movie '
Winchester
' starring Helen Mirren.
Source: NBC Bay Area | Comments (3)
Similar stories based on this topic:
Tags: Winchester Mystery House