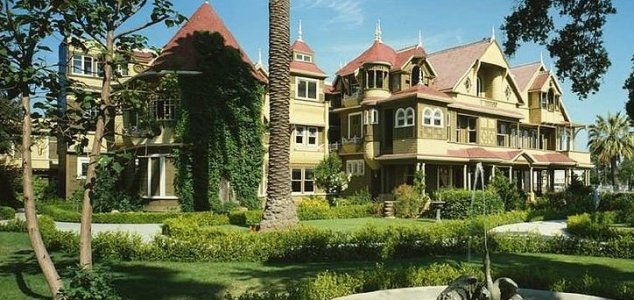 The new movie is sure to draw even more visitors to the house.

Image Credit: Public Domain
A major new movie based on the enigmatic mansion has seen interest in the house soar in recent weeks.
One of San Jose's most popular tourist attractions, the enigmatic mansion has 161 rooms, 40 staircases ( some of which leading to nowhere ), 10,000 windows and 2,000 doors.
Constructed in 1884 and owned by Sarah Winchester - the widow of gun magnate William Wirt Winchester - the building is said to be haunted by the ghosts of those killed by Winchester rifles.
Its interior is as lavish as it is bizarre, with a peculiar room layout, doors leading to solid walls, windows on the walls of inside rooms, a large bell which is rung every Friday 13th and multiple 'decoy' rooms that Winchester used in an effort to fool the spirits she believed resided there.
Now a major new movie is set to bring the mysteries of the house to the big screen.
Starring Oscar-winning actress Dame Helen Mirren as Sarah Winchester, the $3.5 million movie, which is simply entitled
Winchester
, is set to hit theaters on February 2nd.
The movie's release has unsurprisingly inspired a lot of people to go and visit the real thing.
"We're very excited about this," said general manager Walter Magnuson. "It's hard to believe it's really happening. We are already well known but this movie will raise the profile of the house even higher."
Source: Mercury News | Comments (11)
Similar stories based on this topic:
Tags: Winchester Mystery House