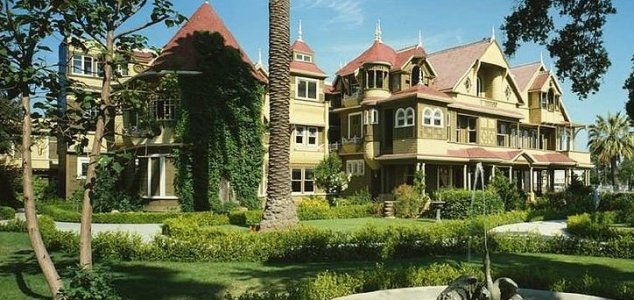 The Winchester Mystery House is as remarkable as it is bizarre.

Image Credit: Public Domain
The mysterious mansion in California has opened several new rooms to the public for the first time ever.
One of San Jose's most popular tourist attractions, the enigmatic mansion has 161 rooms, 40 staircases ( some of which leading to nowhere ), 10,000 windows and 2,000 doors.
Constructed in 1884 and owned by Sarah Winchester - the widow of gun magnate William Wirt Winchester - the building is said to be haunted by the ghosts of those killed by Winchester rifles.
Its interior is as lavish as it is bizarre, with a peculiar room layout, doors leading to solid walls, windows on the walls of inside rooms, a large bell which is rung every Friday 13th and multiple 'decoy' rooms that Winchester used in an effort to fool the spirits she believed resided there.
Now for the first time, several previously closed-off rooms, including the building's front hallway which had long remained off-limits to visitors, have been opened to the public.
The new rooms include the mysterious South Witches Cap - the house's only circular room and the place where Harry Houdini himself was said to have once conducted a seance back in 1924.
"I know that there are several people who'd love to hold a seance here because it has such a concentrated energy," said house historian Janan Boehme.
"Sometimes you'll hear someone whispering your name and there's no one there."
Source: CBS Local | Comments (0)
Similar stories based on this topic:
Tags: Winchester Mystery House