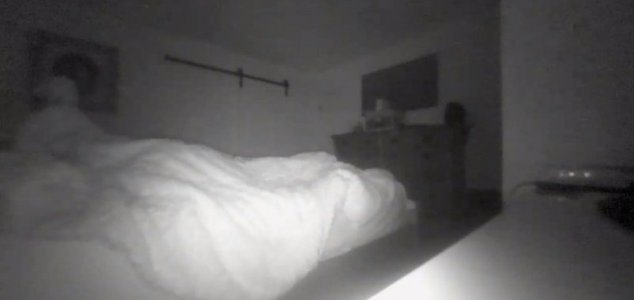 Could something paranormal be responsible ?

Image Credit: Shyann Rachael / Twitter
A controversial viral video shows what one woman claims to be a ghost messing up her father's bed sheets.
The footage was uploaded recently on to social media by Shyann Rachael who had set up a camera in her father's room after he had complained about being disturbed by the feeling that something was moving his sheets while he was trying to sleep in the middle of the night.
"My dad has been feeling his sheets being messed with and someone sitting on his bed in the night so he set up a camera," she wrote. "This is what he saw."
"Look really closely to the sheets lifting in the beginning on the left of the screen. That wasn't him! He was dead asleep. And if you look really closely something shoots out of the sheet when it drops to the right and then disappears. It's gray and kinda looks like a head!??"
While the video certainly seems to show a lot of movement of the sheets, it's difficult to determine exactly what's going on; it's quite possible that the father is moving the sheets himself.
There's also the possibility that someone off-camera is interfering with the sheets.
You can check out the video for yourself below.
Source: Yahoo! News | Comments (85)
Tags: Ghost