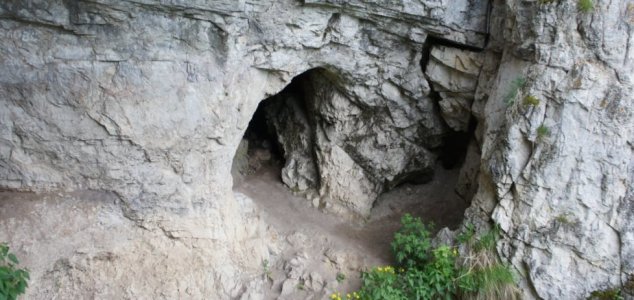 Denisova cave, after which the Denisovans are named.

Image Credit: CC BY-SA 4.0 Cheburgenator
The unexpected find represents the first ever evidence of Denisovans outside of Denisova Cave in Siberia.
Thought to have separated from our own lineage up to 750,000 years ago, the Denisovans shared a common origin with Neanderthals and may have lived alongside them for thousands of years.
The first evidence of their existence was found in the form of a fossil finger and other fragments unearthed in a Siberian cave nine years ago and now - thanks to a chance discovery by a monk - scientists have identified a Denisovan jawbone dating back 160,000 years.
According to reports, the bone was originally found by a Buddhist monk in 1980 who gave it to the 6th Gung-Thang Living Buddha who in turn passed it along to Lanzhou University.
The find is particularly important because it is the first evidence of the Denisovans outside of the cave in which the original fossil fragments were found.
It also indicates that these extinct hominins had readily adapted to the harsh low-oxygen environment of the Tibetan Plateau and were most likely the first ever to live there.
"I'm very excited - we have a Denisovan that's somewhere else than Denisova," said paleoanthropologist Bence Viola from the University of Toronto.
"We'd known about Denisovans for 10 years and hadn't found them anywhere else."
Source: Phys.org | Comments (1)
Tags: Denisovan