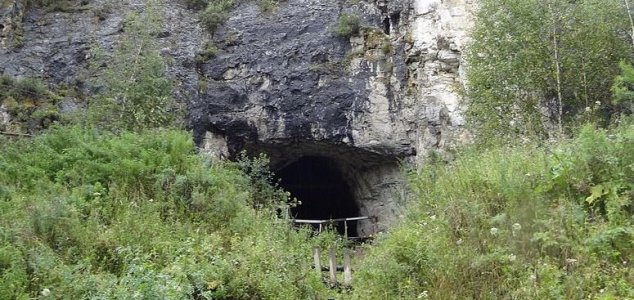 The fragments were found inside a cave in Siberia.

Image Credit: CC BY-SA 4.0 Xenochka
The find is helping to improve our understanding of this obscure member of the hominin family tree.
First identified from a finger bone fragment discovered in a Siberian cave in 2010, this extinct species of archaic human continues to remain something of a mystery to palaeoanthropologists.
Thought to have separated from our own lineage up to 750,000 years ago, the Denisovans shared a common origin with Neanderthals and may have lived alongside them for thousands of years.
This latest fossil discovery, which brings the total number of known Denisovan individuals up to five, represents the most significant skeletal evidence of these enigmatic hominins to date.
The skull fragments were unearthed in the same Siberian cave as the previous Denisovan fossils.
"It's very nice that we finally have fragments like this," said palaeoanthropologist Bence Viola from the University of Toronto. "It's not a full skull, but it's a piece of a skull. It gives us more."
"Compared to the finger and the teeth, it's nice to have."
In order to truly unravel the secrets of this species however, more complete fossils will be needed.
"This is exciting," said Chris Stringer of the Natural History Museum in London.
"But, of course, it is only a small fragment. It's as important in raising hopes that yet more complete material will be recovered."
Source: Science Alert | Comments (9)
Tags: Denisovan