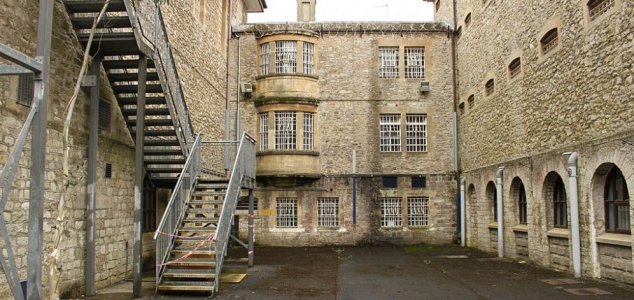 Would you spend the night here ?

Image Credit: CC BY-SA 4.0 Rodw
Shepton Mallet Prison in Somerset is believed by many to be one of Britain's most haunted buildings.
Formerly Britain's oldest operating prison, Shepton Mallet closed its doors in 2013 and has since served as a tourist attraction and venue for ghost tours and other events.
It originally opened all the way back in 1625 and was closed, renovated and expanded several times. In 1939 it became a military prison and was used by the US Army to hang condemned prisoners.
Over the centuries it has housed thousands of inmates and many people believe that to this day the ghosts of those who died within its walls can still be seen and heard roaming its corridors.
One of the most common sightings in the prison is of a lady in white, while the sounds of disembodied voices are also often reported. Its haunted reputation has made it a popular destination for paranormal investigators and thrill-seekers hoping to catch a glimpse of something otherworldly.
For those interested in experiencing the building's ominous atmosphere for themselves, Tormented Nights UK will be hosting two paranormal activity nights there later this year.
For everyone else - a daylight tour of the prison's interior can be viewed in the video below.
Source: Devon Live | Comments (8)
Tags: Shepton Mallet Prison, Haunted, Ghost