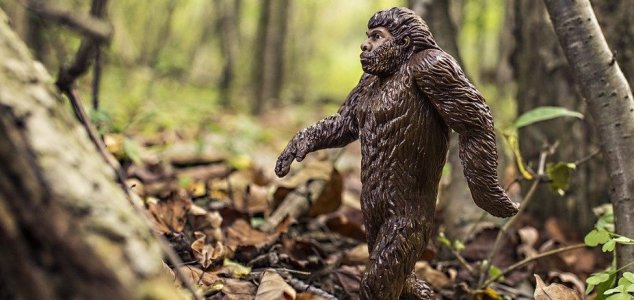 What are people seeing in the forests of North America ?

Image Credit: PD / RyanMcGuire
The legendary biped was reportedly seen by two men on two separate occasions within the space of a week.
The first encounter occurred between Ellijay and Blue Ridge at around 8:30pm on May 20th.
The witness claimed that he had seen a "7-8' tall, hairy, two legged creature with a pointed head" walk in to the woods nearby. He noted that it had very long arms that extended from its sides.
"He pulled over skidding on the gravel, and waited on the back side of the small patch of woods thinking it would emerge on the other side... it never did," the report reads.
"When a man approached him with a stick in his hand asking if he could help him, he said 'I just saw what looked like a Bigfoot cross this patch of woods'... the stranger just smiled and said 'I believe you' and walked away..."
A few days later, another man reported that he seen a "black/gray" creature in Rabun County.
He watched it walk through a field and even got out of his car to get a better view, however after getting within 50ft of the creature it turned and saw him before walking in to some woods.
No conclusive explanation for either sighting has yet been found.
Source: Hawaii News | Comments (45)
Similar stories based on this topic:
Tags: Bigfoot