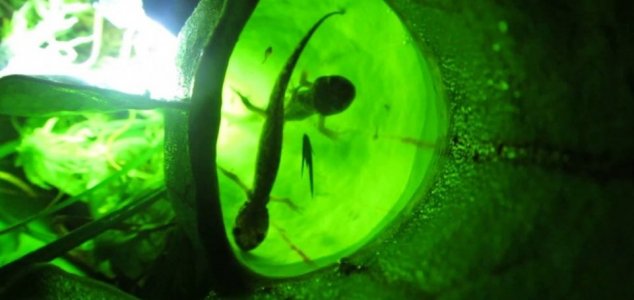 Salamanders are on the menu.

Image Credit: YouTube / Algonquin Wildlife Research Station
A type of pitcher plant that eats small salamanders has been identified by researchers in Ontario.
The discovery, which was made in Ontario's Algonquin Park wetlands, has been described by biologists at the University of Guelph as "unexpected and fascinating."
While pitcher plants in Canada have long been known to draw nutrition from spiders and insects that fall in to their deadly pitcher-shaped leaves, this is the first time such plants have been known to consume amphibians.For the study, scientists monitored the plants around a single pond in the park in fall 2018 and found that one in five of them contained at least one juvenile salamander.
This botanical feeding frenzy coincided with the emergence of the young salamanders on to land.
It turned out that the animals took up to 19 days to die and start being digested by the plants.
Source: Phys.org | Comments (6)
Tags: Pitcher Plant