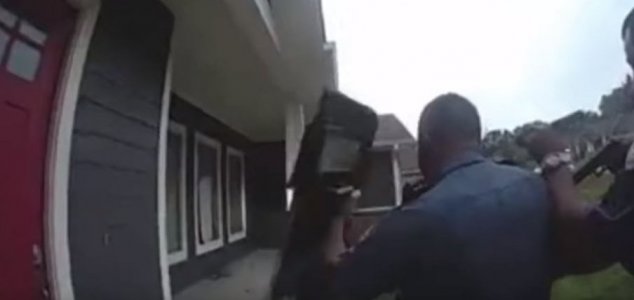 Officers expected to find an armed robber.

Image Credit: Facebook / lufkinpoliceandfire
Police officers responding to a home invasion in Texas came face to face with a rather unusual suspect.
The alarm was raised on Thursday by a homeowner in Lufkin, Texas who had heard glass breaking and, assuming that she was being burgled, dialed 911 before quickly hiding in a closet.
Concerned for her wellbeing, police officers descended on the house within minutes.
Armed with riot shields and firearms, the men stormed in through a broken window at the front of the house shouting "Police! Let me see your hands!"
As it turned out however, the "burglar" was actually nothing more than a frightened deer.
Footage of the entire incident, which was later uploaded to Facebook, can be viewed below.
Source: Huffington Post | Comments (5)
Similar stories based on this topic:
Tags: Police