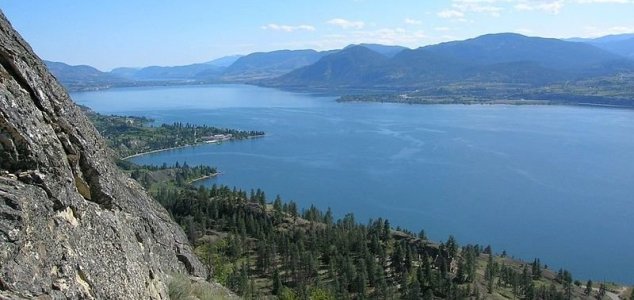 Is there a monster lurking in the depths of Okanagan Lake ?

Image Credit: CC BY-SA 1.0 Darren Kirby
A south Okanagan resident believes that he has captured evidence of the elusive creature on camera.
Jim La Rocque had been at his mother-in-law's lakefront property with his two children at the beginning of this month when he spotted something strange moving through the water.
Grabbing his camera, he filmed what looked like seven humps gliding across the surface.
La Rocque estimates that the 'creature' was at least 120ft long.
"I'd describe it as like a dragon boat race, like with oars, so if you flipped the dragon boat upside down, you would see all those oars coming out of the water," he said.
A local news report featuring the footage that he captured can be viewed below.
Whether or not it shows a large creature in the lake however remains a matter of debate.
Source: Globalnews.ca | Comments (58)
Tags: Ogopogo