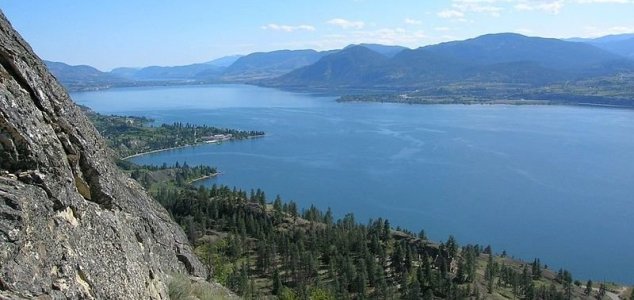 Ogopogo is a lot more than a monster myth.

Image Credit: CC BY-SA 1.0 Darren Kirby
The copyright of Canada's famous lake monster legend has been transferred to the Syilx Okanagan Nation.
The elusive lake beast, which is said to reside in the depths of Okanagan Lake in British Columbia, is a popular legend in the region, but in recent years, disagreements have arisen over exactly who it is that owns the copyright and in what way it is acceptable to commercialize it.
While the Ogopogo monster can be found today in books, tourist merchandise and more, its origins lie much further back time, with the legend being an integral part of Canadian First Nations folklore.
It is not surprising, then, that some of the local indigenous communities were not too pleased when the city of Vernon - which has held the copyright since 1956 - granted a children's author the rights to publish a book using the monster's name as the title.
The rights had been originally passed to the city by a local reporter, which came as something of a surprise to the nearby First Nations who did not know that such an arrangement had even existed.
"We equated it to someone taking ownership over the Bible and suddenly copyrighting the name Moses," said Chief Byron Louis of the Okanagan Indian Band. "The idea that someone can take ownership of your teachings and your religious beliefs is absolutely unacceptable."
Fortunately once word of the matter got out, the local council - following a vote - finally took the decision to transfer the copyright to the Syilx Okanagan Nation.
"It's much more than just simply a gesture," said Louis.
"It's the city saying 'This is not ours. This is yours.'"
Source: The Guardian | Comments (18)
Tags: Ogopogo