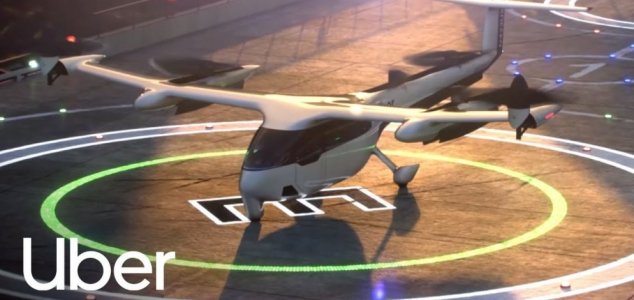 Would you hail a ride from a flying taxi ?

Image Credit: YouTube / Uber
The popular ride-hailing firm has revealed its ambitious vision of a future where road taxis are a thing of the past.
Uber has been going from strength to strength in recent years and its upcoming flying taxi service 'Uber Air' is set to make it a premium choice for city passengers well in to the future.
At a recent unveiling, the firm revealed its futuristic Uber Air taxi - a drone/plane hybrid that can shift the orientation of its rotors to help it take-off and land as well as to cruise through the sky.
Each taxi will be capable of carrying four passengers at a time.
The company is even working on a design for a special rooftop platform for the taxis that can be added to existing buildings, making it easy to integrate the service in to heavily built-up cities.
While Uber admits that this new mode of transport won't be cheap to begin with, it believes that over time the prices will come down to the point where it will be no more expensive than owning a car.
"Our vision is that on a daily basis it'll be more economically rational for you to fly than for you to drive," said Eric Allison, head of Uber Elevate.
Tests are due to begin next year and if all goes well, the service could launch as early as 2023.
Source: Brinkwire.com | Comments (21)
Similar stories based on this topic:
Tags: Uber, Flying Car