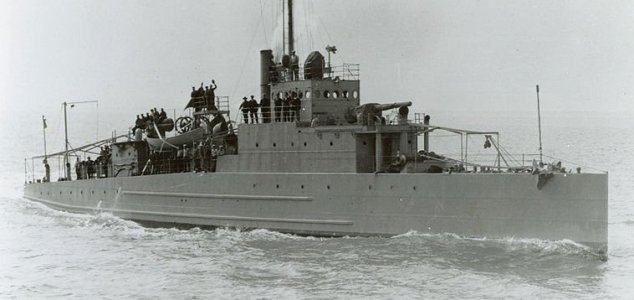 The PE-56 was the only Eagle vessel lost during combat.

Image Credit: US Navy
The wreck of the last US warship to be sunk off the east coast during WWII has finally been discovered.
When the USS Eagle PE-56 went down off the coast of Maine on April 23rd 1945 during routine exercises, it was initially believed that it had succumbed to an accidental boiler explosion.
It wasn't until researchers carried out a detailed analysis of historical evidence in 2001 that it was finally determined that the ship had in fact been hit by a German torpedo.
The exact whereabouts of the wreck however would end up remaining a mystery for 75 years.
Now though, following a four-year search, an eight-person dive team has finally managed to discover the Eagle's final resting place 300ft beneath the surface around 5 miles off the east coast.
It took two dozen dives for the team to conclusively confirm the identity of the vessel.
"As soon as we found the wreck we really wanted to get this story told," said dive team member Ryan King. "Not our story, the story of the Eagle. Our hope was just to put it on a map. To put it to rest."
Source: BBC News | Comments (6)
Tags: Warship, WW2