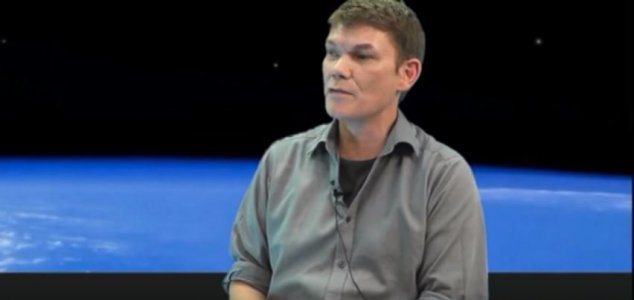 McKinnon was interviewed by Richard Hall on YouTube.

Image Credit: YouTube / Richard Hall
UFO hacker Gary McKinnon has revealed details of what he allegedly found in NASA's computer systems.
The British hacker, who in 2002 was found guilty of the "biggest military computer hack of all time", has spoken out about his efforts to find evidence of government cover-ups relating to UFOs.
The 49-year-old, who was spared extradition to the US three years ago, told
RichPlanet TV
that he had discovered evidence of a secret space program run by the United States Navy.
"I scanned and looked for documents, I found an Excel spreadsheet which said, 'Non-terrestrial officers'," he said. "It had ranks and names. It had tabs for 'material transfer' between ships."
"I took that to be, they must have ships based in space – the names started with U.S.S."
McKinnon also maintains that NASA has been deliberately airbrushing evidence of UFOs from its satellite photographs and that he had found at least one image showing an otherworldy craft.
"It was the hemisphere of a planet I assume was Earth," he said. "It was cloudy, but there was the classic cigar-shape (UFO). [I] did not feel it was man-made."
His controversial claims have been unsurprisingly met with a significant degree of skepticism.
Source: Yahoo! News | Comments (94)
Tags: Gary McKinnon, UFO, NASA