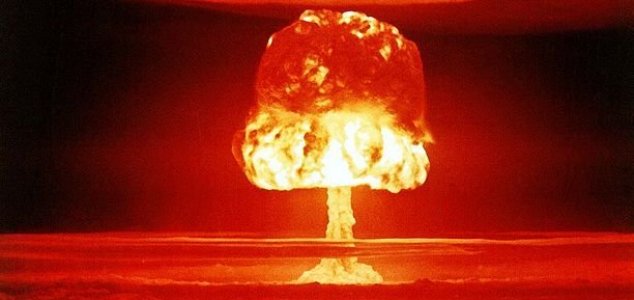 Could nukes really transform Mars for the better ?

Image Credit: US Department of Energy
The SpaceX CEO has long held the belief that nuking the Red Planet could make it more habitable for humans.
It might sound like something from the plot of the 1990 movie 'Total Recall', but transforming the atmosphere of Mars using nuclear bombs is an idea that has been floating around for years.
Musk argues that detonating nukes on Mars will melt the polar icecaps, releasing huge amounts of carbon dioxide into the atmosphere and creating a runaway global warming effect.
This, in turn, would raise the temperature and air pressure, making the planet far more hospitable.
It is something that he has spoken about publicly before, including during a talk show segment with Stephen Colbert back in 2015 when he described Mars as a "fixer-upper of a planet."
Most recently on August 16th, Musk tweeted "Nuke Mars!" followed by "T-shirt soon."
Whether he will ever make good on the suggestion however remains to be seen.
You can view the Colbert interview below (the discussion on Mars starts around 2:00s).
Source: Science Alert | Comments (13)
Similar stories based on this topic:
Tags: Mars, Nuke, Elon Musk