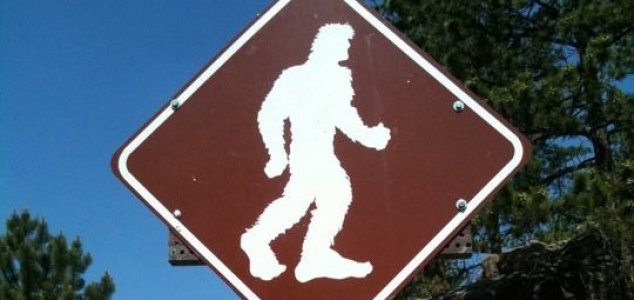 Smeja has been unable to prove his claims.

Image Credit: CC BY-SA 3.0 Gnashes30
A reality TV Bigfoot hunter made headlines a few years back after claiming to have killed two of the creatures.
Justin Smeja's remarkable story came to light after he appeared on reality TV show '10 Million Dollar Bigfoot Bounty' which saw nine teams compete to win a large cash prize in exchange for incontrovertible evidence of the elusive hominid.
"I've shot and killed two of them," he told the show's hosts. "I've done everything I can do to try to prove that I'm telling the truth. All I can do now is try to go get another one."
In later interviews he elaborated on the incident, insisting that he had in fact killed one adult and one juvenile Bigfoot while out bear hunting in the Sierra mountains with one of his friends.
The pair allegedly encountered the adult creature, which was around 8ft tall, in a meadow.
After felling it with a single shot, they noticed that a juvenile had been accompanying it.
Smeja shot that too.
"I haven't found a reasonable explanation for what happened," he said. "I haven't found any sort of way to prove that I'm telling the truth."
You can watch Smeja recalling the entire encounter in the video below.
Source: YouTube | Comments (56)
Similar stories based on this topic:
Tags: Bigfoot, Justin Smeja