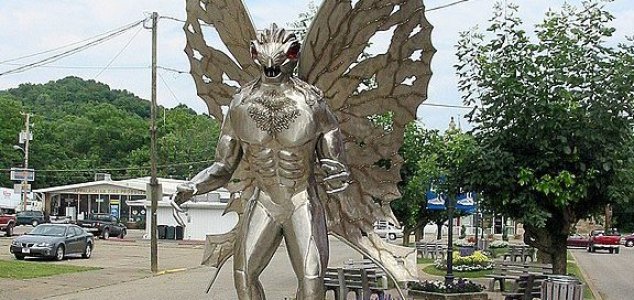 This statue of Mothman was unveiled back in 2003.

Image Credit: CC BY 2.0 Katherine Bowman
Thousands descended on the West Virginia town at the weekend to celebrate the world-famous monster.
Described as a human-like entity with wings and glowing red eyes, Mothman was encountered by several witnesses in and around Point Pleasant between November 1966 and December 1967.
It came to be regarded as a portent of doom due to its association with the collapse of the nearby Silver Bridge which resulted in the deaths of 46 people.
Since then the creature has become ingrained in popular culture and since 2002 the people of Point Pleasant have held an annual gathering to celebrate all things Mothman.
The festival typically features guest speakers, exhibits, competitions and more.
"Whether it's real or not real, I think it's really cool that this big urban legend brings people from all over together," said Emily Ahmuty, a student at West Virginia University.
"I'm not even from West Virginia, and I'm here, so it's just nice that there's something that can unite people and bring a lot of fun."
Source: wvpublic.org | Comments (16)
Tags: Mothman