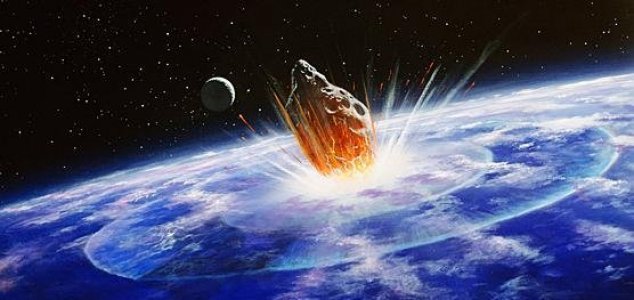 The world took a long time to recover.

Image Credit: NASA
A new study has revealed how long it took for the world's oceans to recover after the death of the dinosaurs.
When a massive asteroid struck Mexico 66 million years ago, the chaos that ensued was so absolute that it is amazing that anything managed to survive at all.
In addition to the dinosaurs, the majority of species on Earth disappeared, paving the way for mammals to dominate and, eventually, for modern humans to evolve.
But exactly how long did it take for the world to recover after this devastating mass extinction event ?
According to a new study, it actually took a whopping 13 million years for the plankton at the base of the ocean ecosystem to fully recover and repopulate following the disaster.
"We looked at the best fossil record of ocean plankton we could find - calcareous nannofossils and collected 13 million years of information from a sample every 13 thousand years," said lead author Sarah Alvarez from the University of Gibraltar.
"We measured abundance, diversity and cell size from over 700,000 fossils, probably the largest fossil dataset ever produced from one site."
The research has also helped to highlight the risks of modern-day diversity loss.
"Losing species today runs the risk of eliminating key creatures in ecosystems," sad palaeobiologist and co-lead author Dr Samantha Gibbs. "What we've demonstrated from this fossil record is that function is achieved if you have the right players fulfilling key roles."
"Today, by reducing biodiversity, we are running the risk of losing our critical ecosystem players, many of whose importance we don't yet fully appreciate."
Source: Irish News | Comments (7)
Similar stories based on this topic:
Tags: Extinction