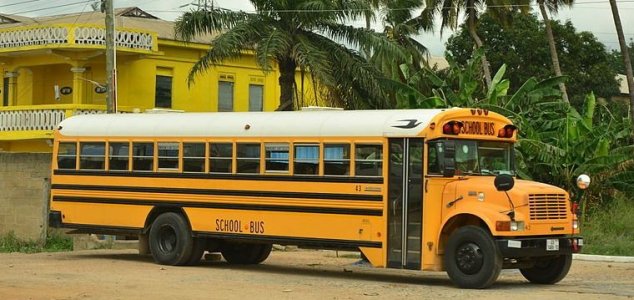 The pupils were all sent home.

Image Credit: CC BY 2.0 Ben Sutherland
The decision to close the school was made after a ghost sighting sent several pupils into a state of mass hysteria.
The peculiar series of events occurred at Fumbisi Senior High in the country's Upper East Region.
According to reports, a group of pupils had been studying late at night when a "strange object which looked like a human" suddenly appeared in the room with them.
The teenagers were so spooked that they started to run terrified in all directions.
In the chaos that ensued, 19 pupils collapsed and one even jumped off a second-floor balcony. One group went out and started pelting the housemistress' bungalow with stones at 1am in the morning before moving on to the headmaster's bungalow and assaulting a night watchman.
Several pupils ended up in hospital and some are still thought to be there.
"According to the information that we have, some of the girls have some attacks which looks spiritual so they have been rushed to the Sandema Government Hospital," said Superintendent Samuel Ntoso.
"The school has been closed down and all the students have left the campus."
Source: Ghana Web | Comments (27)
Similar stories based on this topic:
Tags: Ghost, Haunting, Mass Hysteria