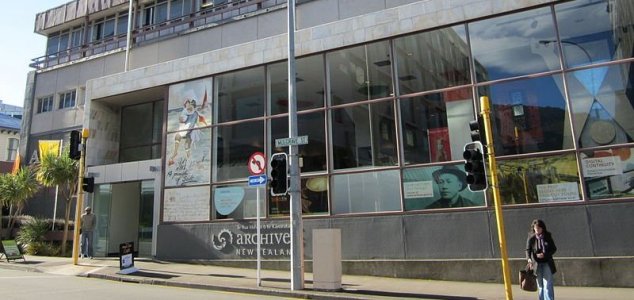 A 'specter' is said to reside in the building's basement.

Image Credit: CC BY-SA 3.0 Nick-D
New Zealand's Department of Internal Affairs has been plagued by reports of ghosts, according to internal files.
The alleged paranormal activity was revealed recently after conversations from an internal work forum were released via an Official Information Act (OIA) request.
According to staff members, the Wellington Archives building has a 'specter' in its basement.
"As the lift starts to move the number on the floor counter inside the lift flickers and the doors open on lower level 1, no one is there, it is dark, and you either stand there unsure of what to do or mash the close door button before something gets in," said one staff member.
Another described actually encountering a ghost and was even able to capture a photograph, however it seems that the picture itself has been withheld from the document release.
"It stared at me just long enough for me to take a quick photo," they wrote. "It is eerily clear, but not for the easily scared. PM me if you would like to see for yourself."
According to the DIA, the staff member in question is no longer employed there.
The department has also confirmed that it has taken no steps to counter the reports of ghosts.
"There is nothing in place to deal specifically with this issue," said a spokesperson. "If it arose, we would work through this like any other issue and liaise with the appropriate groups."
Source: New Zealand Herald | Comments (2)
Similar stories based on this topic:
Tags: Ghost, Haunting