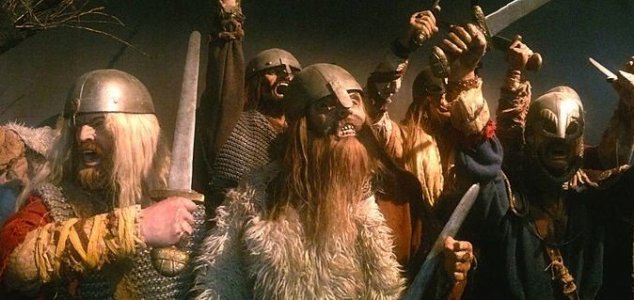 The treasure had been buried by a viking warrior.

Image Credit: CC BY-SA 4.0 Wolfmann
Two metal detectorists in the UK have been jailed after trying to sell a $15M Viking hoard of gold and silver.
Layton Davies and George Powell had been out with their metal detectors looking for buried valuables on local farmland when they came across the hoard near Leominster back in June 2015.
The remarkable discovery included Anglo-Saxon coins, silver ingots and items of jewellery such as a ring, an arm bracelet and a crystal ball worn as a pendant - all dating back to between 400 - 800 AD.
It is believed that the treasure had been buried by a Viking warrior over 1,000 years ago.
Unfortunately however, instead of declaring the find (for which they would have received a hefty sum), the two men decided to keep the treasure a secret and instead try to sell off the items themselves.
They were eventually caught, however some of the items remain unaccounted for.
"You cheated the farmer, his mother, the landowner and also the public when you committed theft of these items," Judge Nicholas Cartwright told them during their trial. "That is because the treasure belongs to the nation. The benefit to the nation is these items can be seen and admired by others."
"Stealing the items as you did denies the public the opportunity of seeing those items in the way they should be displayed. When treasure is found it belongs, from the moment of finding, to the nation."
Powell was sentenced to 10 years in prison while Davies was sentenced to 8-and-a-half years.
"I hope this trial demonstrates to the metal detecting community we take this sort of crime very seriously," said local police commander Supt Sue Thomas.
"It is a criminal offence to not declare finds of treasure to the local coroner's office."
Source: The Guardian | Comments (124)
Similar stories based on this topic:
Tags: Viking, Gold