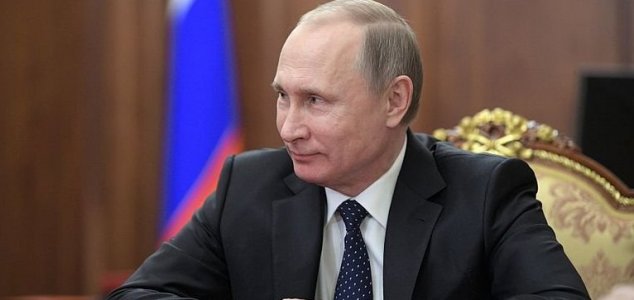 Putin will no doubt be pleased with how things are progressing.

Image Credit: CC BY 4.0 Kremlin.ru
According to reports, Russia's ambitious new Avangard hypersonic weapon system is now up and running.
Originally announced by Putin back in March 2018, Avangard, which can propel missiles at speeds of up to Mach 27, has been billed as the first operational hypersonic weapons system in the world.
Unlike regular intercontinental ballistic missiles which propel their payloads into low-Earth orbit, Russia's new hypersonic missiles reach a mere 62 miles above the planet's surface, effectively bypassing America's ballistic missile defense systems which are designed to target the former.
The first batch of Avangard-equipped missiles reportedly came online at a base near Orenburg this week and there are plans to roll them out elsewhere in the near future.
While this all might sound rather alarming however, very little has actually changed.
The new missiles are primarily intended to take out American missile defense systems in the event of a nuclear exchange, they aren't meant to be used as first-strike weapons.
If Russia did launch a nuclear attack on the US, its hypersonic missiles wouldn't stop it from being reciprocally obliterated by America's arsenal of conventional nuclear weapons.
In other words, the chances of a nuclear war are pretty much the same as they were before.
Source: Popular Mechanics | Comments (21)
Similar stories based on this topic:
Tags: Russia, Avangard, Hypersonic